Poinsett Auction & Realty is a full-service auction company specializing in real estate and personal property auctions. We have a team of professional REALTORS®, auctioneers and associates with many years of experience. The firm operates throughout the Carolinas with vast experience selling all types of property, and has established itself as a leading provider of professional auction services.
In any situation, we have the resources to successfully conduct sales of any size or type property. Because we endeavor to maintain a competent team of professionals, we can create personal, creative solutions to liquidating assets. Our company goal is not to be the largest, but to provide superior professional service to people and organizations. No matter how large or small, our goal for each auction is to achieve the top market value on auction day for our client!
We work hard to earn the trust of our clients. We believe in the auction method of marketing, and always strive to achieve the highest return possible for our clients. We value integrity, product & market knowledge and customer service, and will use all of these as we work for each client!
Business Hours
Poinsett Auction Complex is open by appointment only, with the exception of auction day. The doors are generally opened on auction day one hour prior to auction. Our regularly scheduled auctions are on the 2nd and last Saturday of each month at 4 p.m. Please check our Auction Calendar regularly for our most up-to-date auction schedule.
---
Our Team
Randy Crowder
Broker-In-Charge & Auctioneer, Poinsett Auction & Realty Auctioneer & Real Estate Sales Agent.
Randy Crowder graduated from Southeastern School of Auctioneering and the Wyatt Institute of Real Estate. Randy has a background not only in real estate and personal property auctions, but in real estate investment and in the automobile industry. Randy is truly a quality-focused auctioneer, who can work a crowd into an exciting frenzy like no other! His background in property investment gives him a special insight into what real estate investors and homeowners alike are really looking for in a property.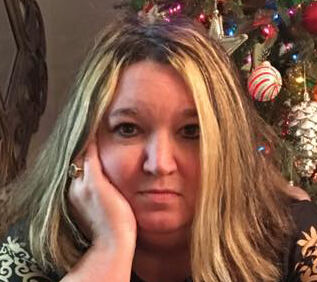 Stacy Crowder
Auction Coordinator, Director of Marketing
Stacy Crowder is an Officer (Secretary) in Poinsett Auction & Realty, Inc. and is the personal property organizer and manager for all of our on-site and off-site personal property auctions. But what she REALLY is to us is our personal property eyes, ears, superstar organizer and auction sales guru! Stacy has managed and owned an antique and collectibles retail store and successfully conducted hundreds of thousands of dollars in on-line auction sales. Stacy has spent many years researching and following trends in the auction and resale personal property business, and she knows her stuff. Stacy also serves as our Director of Marketing in which she oversees the vast amount of marketing we arrange for each auction. Every auction house should be so lucky as to have a powerhouse seller and organizer like we have in our Auction Coordinator & Director of Marketing, Stacy Crowder!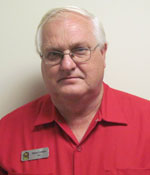 Steve Childers
President & Real Estate Sales Agent, Poinsett Auction & Realty President
Steve Childers not only presides over our company, but gets down and works hard to make every auction a successful one, working right in the auction ring! Steve is a Real Estate Sales Agent and has an entrepreneurial background owning and operating several successful businesses in the Upstate of South Carolina for almost 30 years. His expertise in the automobile industry and real estate investments are often called upon by our staff. Steve worked to put together the dynamic team that is Poinsett Auction & Realty, Inc. and strives to make every auction a success from start to finish.